Specialist Teleconsulting support from VetCT
In the ever-evolving world of veterinary medicine, staying ahead and offering the best possible care for your patients is not just a goal; it's a necessity. As dedicated veterinary professionals, they understand that collaboration between teams is the key to delivering exceptional contextualised care. That's why we know that VetCT's specialist Teleconsulting service can make all the difference to how you work –  a ground-breaking digital service that's transforming the way veterinary teams provide care and support.
A 'digital specialist hospital' as an extension of your team
Imagine having a world-class team of specialists at your fingertips, offering guidance and answers to quick questions and everyday matters to assisting you with complex cases. With VetCT Teleconsulting, you gain access to a network of over 60 Diploma-holding specialists across 11 different disciplines, including neurology, oncology, internal medicine, and more. Literally a specialist extension of your team!
How does it work?
Create a case in their digital platform in less than 5 minutes (search VetCT App or create a case through their website – https://www.vet-ct.com), select how you would like to interact with VetCT from available options (report, call-back, appointment, text chat) to receive your advice and let them do all the work. Plus, with unlimited follow-up's, they continue to work together with you as the case progresses and as further questions arise.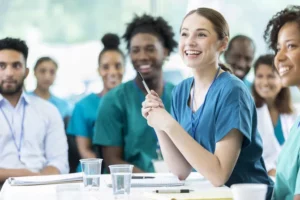 Here's why VetCT Teleconsulting is the ultimate game-changer for veterinary professionals:
Expertise at the point of need – supporting you:
Have a challenging case? Wondering if it's time to refer to a specialist? Or just have a question? VetCT's Teleconsulting service allows you to consult with specialists at the point of need. You can reach out for answers to quick questions, advice, much needed reassurance or in-depth clinical support, all from within your clinic.
Guaranteed service:
In today's veterinary world, time is precious, our days are busy and we have very little time to wait or hang around – this is true for both primary practice and referral centres. At VetCT, they guarantee that you will get an answer without having to follow up or chase them. At VetCT,  your case is passed to a specialist who has dedicated time to answer you. This means you won't need to play 'phone tennis' anymore to get the advice that you need, or have to deal with the uncertainty of timings.
Multidisciplinary Collaboration:
VetCT's Teleconsulting service promotes teamwork and collaboration – that is the key to their ongoing success. Connecting specialists with vets in practice to deliver care for their clients and pets is a virtuous circle. Multiple specialists can work together on your cases, providing a holistic approach to patient care – it's  like having your own digitally-enabled specialist hospital within your practice.
Patient-Centred Care:
Your patients are at the heart of everything you do. VetCT's Teleconsulting service helps you reduce anxiety for pet owners by ensuring clear and cost-effective access to advanced care pathways within their local, trusted practice. This reassures pet owners that their furry companions are in capable hands.
Boost Practice Efficiency:
VetCT Teleconsulting service empowers your practice to thrive. It can help you to optimise which patients are referred and when, reduces unnecessary travel for your patients and their owners, and opens up an additional revenue stream for your clinic. It's a win-win for both your team and your clients.
Continuous Learning:
With the VetCT Teleconsulting service, you not only provide more advanced care options but also enhance the skills, knowledge, and confidence within your team. Learning from specialists on your own cases in the clinic is an incredibly efficient and effective way to embed and apply new information, and  helps your team stay at the forefront of veterinary medicine. Each report and interaction can be logged as CPD for personal and clinical development.
Flexible Options:
You have the freedom to choose how you want to work with VetCT Teleconsulting. While written reports are the standard, they recognise there are some situations where you need a more immediate response. It's why, for some disciplines, we offer telephone calls and text chat as options in addition to a written report. they're here to support you in the way that suits you best.
Pricing Made Easy
VetCT understand the importance of budgeting in your practice. That's why we offer flexible pricing options:
**Practice-wide subscription**: Enjoy preferential rates for your entire practice.
**Per-vet subscription**: Pay just £200 + VAT per vet per month.
**Case-by-case basis**: Pay as you go, starting from £80 + VAT per 15-20 minute consultation.
No commitments, no tie-ins, cancel anytime! Plus, you have the freedom to determine a revenue model that works for your practice, whether you provide VetCT Teleconsulting primarily to support your team, or as an additional service to your clients and revenue stream.
What their clients say
VetCT pride themselves on making a real difference to the veterinary teams and the practices that they work with. This is just one example of the feedback they get. Dr. Devon Bornhutter (Hey Bud Vets, Queensland, Australia), had this to say about VetCT Teleconsulting:
I'm loving the teleconsulting service! I find the software easy to use and easy to get support if I need help submitting a case, the advice has been both thorough and timely. I have found clients respond well to the ease of access to specialist guidance on cases. I also like that there's such a wide range of specialist services so if there's something I'd like specialist guidance on I know vet CT will have me covered. I like that I can often choose between a report and phone call and I actually overall really like the hours of operation as usually I have time to gather the case during the morning and submit the case in the early afternoon.
I'm a die hard fan of your service and your team! You guys have made a significant positive impact to our clinic launch and I look forward to continuing with vet CT as we grow!
Ready to transform how you work in practice?
Join the veterinary revolution in specialist collaborative care, and elevate your team, your practice and your working day to new heights with the VetCT Teleconsulting service.  Join them to embrace the future of veterinary practice, empowering your team with the tools they need to provide your clients and patients with the exceptional care they deserve within the Modern Veterinary Practice Theatre at the London Vet Show.
Download the VetCT App or visit their website (https://www.vet-ct.com) to find out more about how VetCT Teleconsulting can transform  your practice, save you time, and enhance patient care. Your journey to a brighter future in veterinary medicine begins with them!

Richard Artingstall, BA VetMB CertSAS MRCVS MBA
Richard is Director of Teleconsulting for VetCT – leads a team of over 60 veterinary specialists and heading digital service that offers specialist case advice, management and support directly into primary practice. Previous roles included clinical director, referral soft tissue and orthopaedic surgeon at Vale Referrals – a multidisciplinary referral and primary practice based in the South West of England helping to lead a team of 20 vets and around 100 employees. Alongside clinical work and managerial responsibilities, Richard also held a role within IVC Evidensia as a strategic Referral Business Development Exec – looking at how primary care practices and referral practices can work more closely together to ensure optimal patient care.
Richard has a number of non-clinical interests and holds an MBA focused on organisational change in the veterinary industry as well as postgraduate (ILM7) qualifications in coaching and mentoring. Richards' real passion lies in the space that is emerging between veterinary teams, specialist care and owner/patient-centric care – where integrated collaboration and the ability to leverage technology with new models of working can improve patient care.